The Current RGB
The latest 850cc RGB has been run since 2005. There have been many minor changes but the design and appearance is fundementally the same. The pictures in the page header show the bike as it was raced by Vicente Clark in 2006.
The pictures below show Mike Hose in action on the RGB in 2010 on his way to winning the Post Classic 1300cc Period 4 Championship .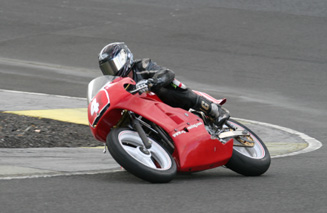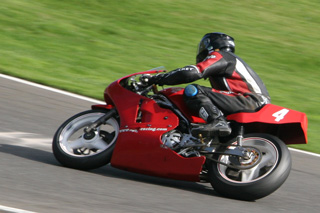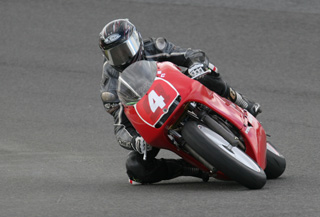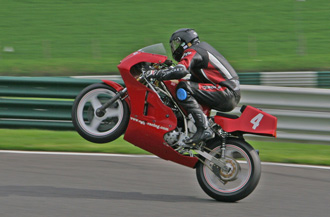 More pictures on the Mike Hose page
---
Videos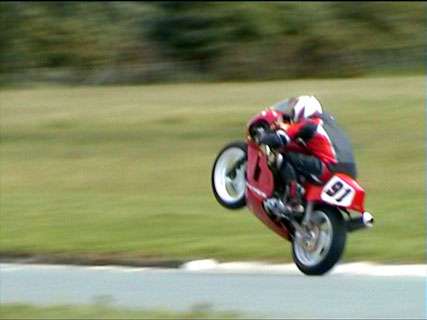 Tonfanau - 27 May 2006
The picture shows Vicente Clark enjoying himself on the RGB on his way to a well deserved win in the first race.
The movie gives an even better impression!
Download the movie file (1.9Mb)
Video by Michael While. The photograph is a still taken from the original video. Thanks to Michael for supplying both.
---