About RGB Racing
RGB Racing was founded in the early 1970s by Gary Bryan, an ex sidecar racer who competed at national level until his career was cut short by a tragic multi-machine crash at Oulton Park's Knickerbrook in 1971. Despite being wheelchair bound since then, Gary has never let this inconvenience stand in his way.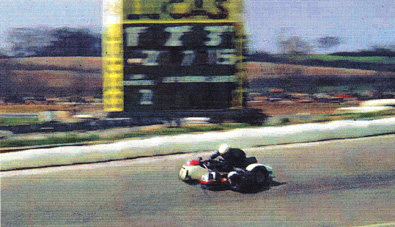 Gary's vision of proving just what a 4-stroke twin was capable of was born out of correspondence he had with Mike Hailwood whist in hospital following the accident. In spite of riding some of the most exotic and complex machinery of the 60s, Mike had ridden just about everything and had always taken great pleasure in winning on simpler bikes. Anyone who saw him racing 500cc AJS singles in the late 60s will never forget the winning margins he should never have been able to achieve but did! Mike Hailwood's endorsement of Gary's plan was the single driving force in the early days.
By 1974, Gary had worked with his friend the late John Rea, who had helped him with his Triumph / Weslake engined sidecar outfits to build a Manx Norton-framed bike with a Weslake 8-valve head fitted to a Triumph Bonneville unit construction engine. This formed the basis of the first "Bryan Weslakes" raced in the 70s by Stuart Jones from Sandbach, Cheshire.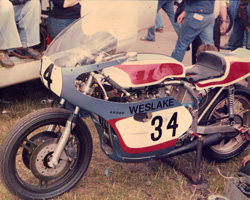 Stuart was a competent international level rider with many wins to his name. However, he was more than a little hard on the bike and any weaknesses certainly showed up in his hands! Although frustrating at times, Stuart proved through many impressive wins in club and national races that the concept was viable if the engine and transmission could be made to hold together.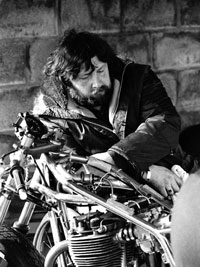 Like any successful team, there needs to be belief and Gary's belief never waned; he just knuckled down and continued development of all aspects of the bike. His attention to detail, insisting on complete stripdowns after every meeting, helped to manage the weaknesses and gradually design them out. This was not easy as, at the same time, Gary was on a constant quest for more power . As the clutch, transmission and engine components were strengthened, they were immediately subjected to more stresses. The old Bonneville engine, designed as a 650cc with around 60bhp reached 930cc and over 100bhp...
Bob Smith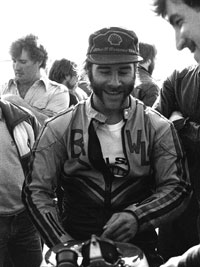 The Manx Norton and Norton Featherbed frames used later, despite many modifications, were far from an ideal platform for such power and during 1977, concurrent with the engine developments was the design of a totally new frame to Gary's specification and to suit Bob Smith's compact 5'4" height. The frame was fabricated by master tube smith John Caffrey. With a 25" seat height and a width across the engine of only 15", the bike was compact beyond belief. Add to that the fact that the bike weighed in at just 295lbs and had more than 100bhp on tap, it proved more than a match for the twins of the day and Bob took the first BoTT title with ease, beating Tony Rutter's works Ducati in the process.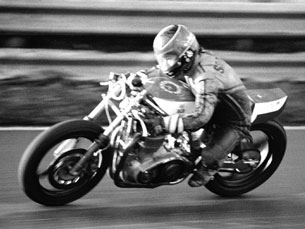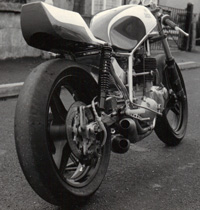 The first RGB - November 1977
Success in Japan
The RGB-Weslake was also raced successfully in Japan by Tetsu Ikuzawa's team, winning the Japanese BoTT Championship in 1986.
---
The RGB Wasp
After Bob Smith's tragic death in 1983 the RGB was raced by Dave Eves of Blackpool, Stuart Jones had the occasional race and Mike Hose gave the bike a try at the last meeting at Donington on 1986. Then, the search for a stronger engine to led to the development of new RGB housing a Wasp 8-valve engine developed originally for sidecar moto-cross. With Mike Hose aboard, the RGB-Wasp won the Norman Hyde Thunderbike Championship in its 1991 debut season.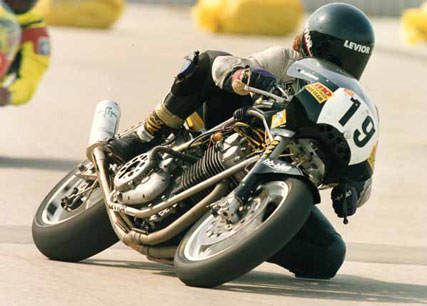 Thomas Korner from Germany on a Wasp-engined RGB