RGB Riders - Bob Smith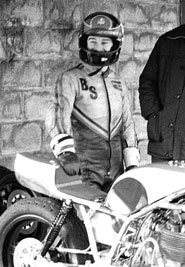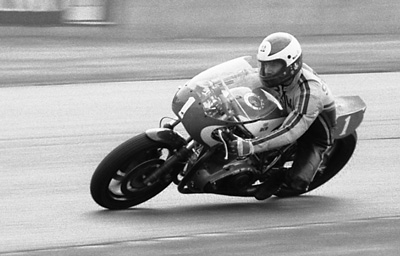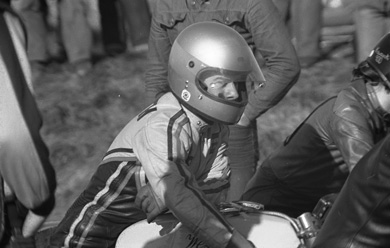 Aintree or Scarborough1981?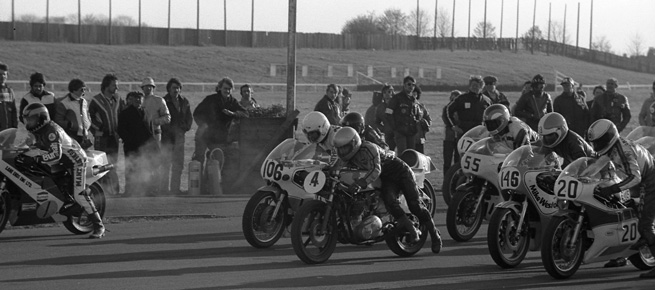 Aintree 1979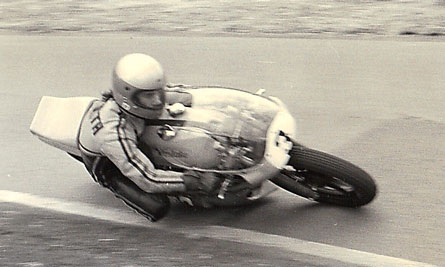 Scarborough - Date 1979?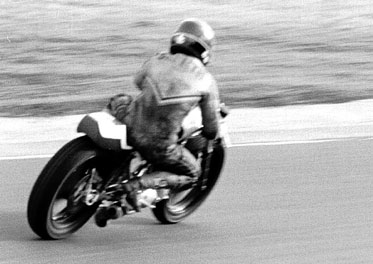 Testing at Oulton January 1982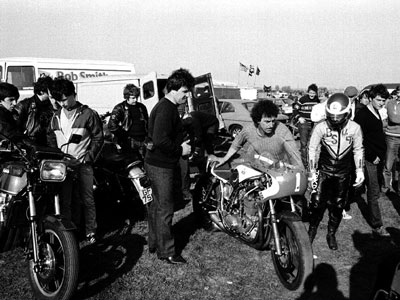 Aintree April 1982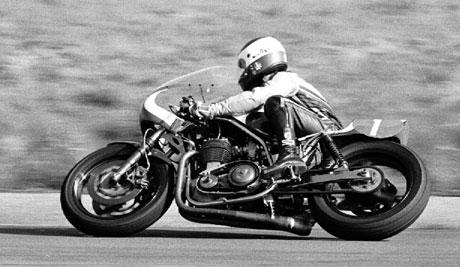 Aintree April 1982
Note how the single "Siamese" exhaust is close to the ground. This proved to be a a problem and the change to twin exhausts was made in time for the Battle of the Twins race at Donington in May. See the change below.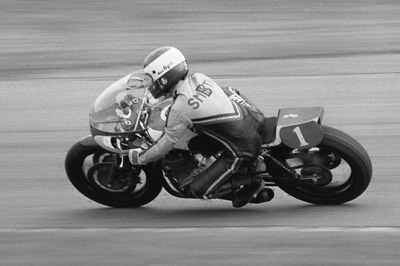 BOT Donington May 1982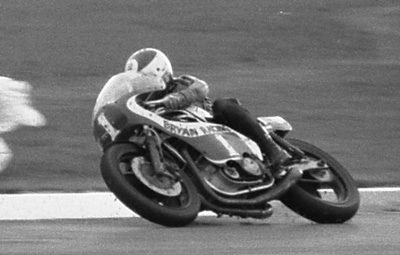 BOT Donington October 1982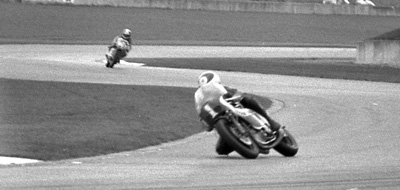 Bob Smith leads Tony Rutter (Ducati) in the Battle of the Twins final at Donington October 1982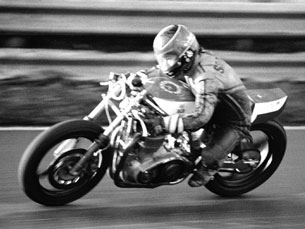 Testing the RGB at Oulton Park Winter 1982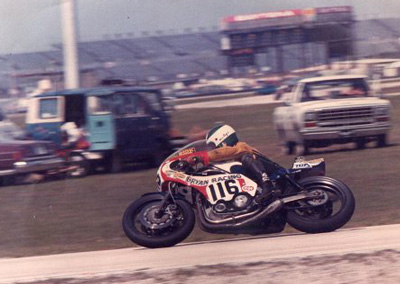 Daytona 1983